Davíð Oddsson and the Constitutional Assembly candidates
Blog
The former prime minister's influence on elections to Iceland's Constitutional Assembly is unmistakable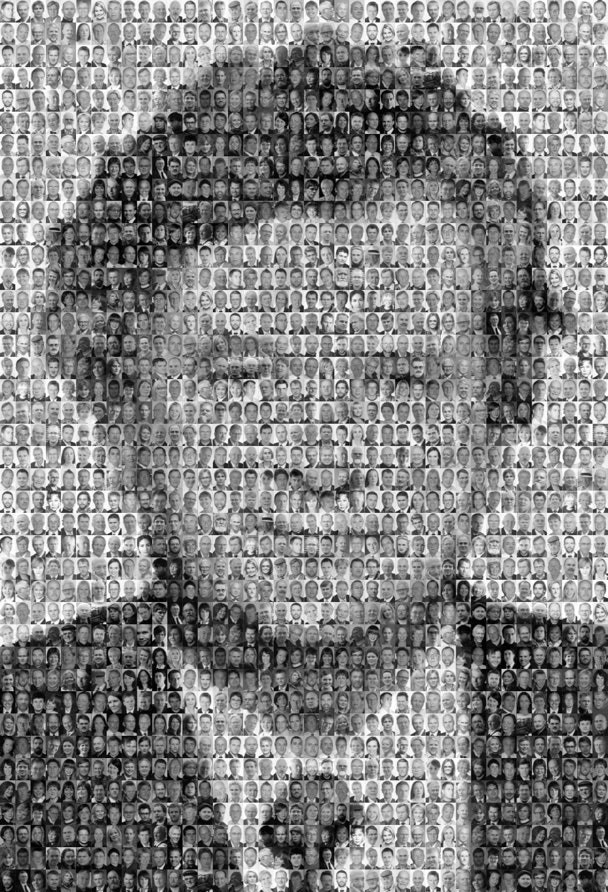 The elections to the Stjórnlagaþing (Constitutional Assembly) are fast approaching here in Iceland, and there's lots of work to be done with all the available data. With 521 candidates for around 25 positions the biggest problem is how best to help voters sift through the contenders and decide who they want to vote for.
What I've done doesn't help that aim at all. Instead I've used the 521 candidates to create a mosaic of Davíð Oddsson, former mayor of Reykavík, former foreign minister, former prime minister, former chairman of the Central Bank of Iceland, and now editor of the conservative daily Morgunblaðið, one of Iceland's largest newspapers.
Davíð's considered by many to be one of the architects behind the banking crisis in Iceland that had a hand in the foundation of the Constitutional Assembly.