2017 in review
Annual reviews
A look back at last year's books, podcasts, video games, and more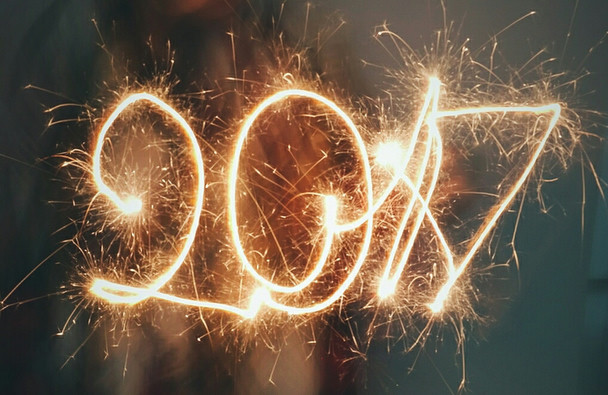 In 2006, the same year that Montenegro declared independence, Nicholas Felton published his first annual report. It gave a numerical account of the previous year from his own perspective and covered topics like flights taken, favourite refreshment of the year, and most-frequented restaurants. The next year he published another, and then another, until he finished his tenth in 2014 and called it a day. His reports quickly spawned a thousand imitations.
These reports became tightly linked to the idea of the 'quantified self', where people use technology to track their daily life — calories consumed, hours slept, litres drank, and so on. And as the hobby became more popular so it became easier to measure such things. Nicholas himself said that while his early editions relied on his own ingenuity to gather personal data, the last edition was 'based entirely on commercially-available applications and devices'.
I'm not interested in gathering as much data as those who enjoy the quantified self, but I am quite happy to jump on a bandwagon — especially long after it was cool. So here, scraped together from memory, receipts, and a couple of hand-made Python scripts, is my first annual report. This is 2017.
Travel
Lets start, then, with travel. Cycling is my main mode of transport, and I ended 2017 with three bikes, one more than last year. On my road bike — that is, my lightweight racing bike — I rode a paltry four rides covering 155km, but that did include one race, the Tour of Reykjavík.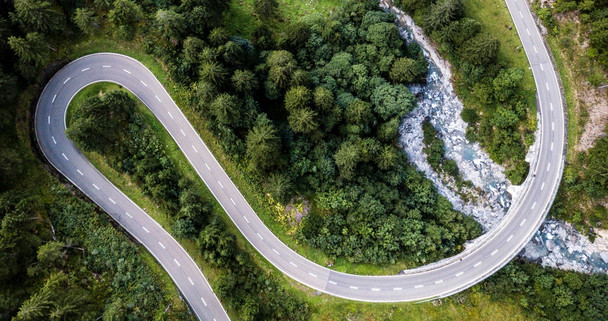 Fortunately I did fare better on my other two bikes. One is a Dutch city bike and the other a workhorse built to make it through Iceland's harsh winters. For commuting and transporting the kids I estimate I cycled about 2,200km. By bike, then, I travelled roughly the distance from Edinburgh to Madrid — or New York to Oklahoma City if that's more help.
My only other travel of note is the flights I took. Or rather, the lack of flights. I flew just twice, a there-and-back-again journey to Edinburgh, and was in the air for about four hours and 2,700km. I spent five days in Edinburgh, the other 360 in Reykjavík. It may be good for my carbon footprint, but it's not good for the soul.
Books read
I made my way through fourteen books in 2017, split evenly between fiction and non-fiction. To my eternal shame only five were physical books, the other nine being ebooks. Reading the list now I'm also struck by how Anglo-American it is. I'll aim for a more diverse list in 2018.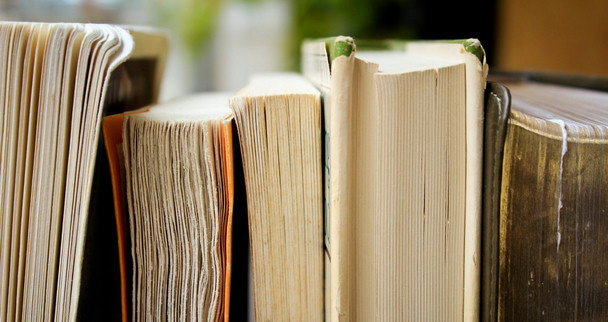 Weapons of Math Destruction by Cathy O'Neil (2016). A heartfelt argument against letting secret algorithms rule our lives.
The Man Without a Face: The Unlikely Rise of Vladimir Putin by Masha Gessen (2012). A superb biography of Russia's president.
Pocket Atlas of Remote Islands by Judith Schalansky (2010). A book of beautiful maps and whimsical stories.
'The Fight' by William Hazlitt (1822). An essay rather than a book, but one of the great works of sport and an obvious inspiration for Norman Mailer's excellent 1975 book of the same name.
The Book of Madness and Cures by Regina O'Melveny (2012). An interesting idea executed badly. Dull, dull, dull.
James Buchanan by Jean H. Baker (2004). A straight biography of one of America's most fascinating presidents.
Will Save the Galaxy for Food by Yahtzee Croshaw (2017). Fast-paced, easy-going sci-fi.
Neuromancer by William Gibson (1984). A snapshot of the 80s rather than the future, quite overrated.
The Mechanical Horse by Margaret Guroff (2016). A loving history of the bicycle in the United States.
Trigger Happy by Steven Poole (2000). Still some of the best writing on video games nearly two decades after it was first published.
The Secret Dead by SJ Parris (2014). The foundation myth of SJ Parris's series of books about Giordano Bruno.
Conspiracy, by SJ Parris (2016). The latest in the Giordano Bruno series, a pleasant historical romp.
The Final Solution, by Michael Chabon (2004). Many people have tried to write a Sherlock Holmes story since the death of Arthur Conan Doyle, only Michael Chabon has done it successfully.
The Sympathizer, by Viet Thanh Nguyen (2015). The Vietnam War was 'the first war where the losers would write history instead of the victors', says Nguyen. Here he tries to rectify that with a book about the life of an immigrant and communist agent.
While we're on the subject of the written word, at the start of the year I was subscribed to the New York Review of Books but I let that lapse in the summer. In November I replaced it with a subscription to the London Review of Books.
Podcasts
I spent at least five hours a week listening to podcasts in 2017, just about managing to stay on top of the twelve series I'm subscribed to. Seven are from Britain (three of those from the BBC) and five are from the United States. Subjects range from politics and current affairs to cycling, history, video games, and programming.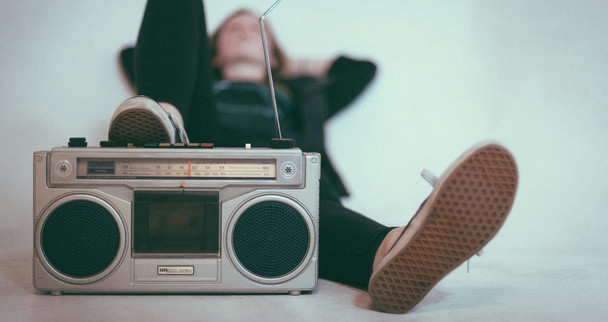 50 Things that Changed the Modern Economy. Tim Harford's choice of inventions and ideas that helped create the economic world. I almost always think each topic sounds tedious, but the episode always proves me wrong.
The Cycling Podcast. Richard Moore, Lionel Birnie, and Daniel Friebe provide the only analysis of professional cycling you need.
In Our Time. Melvyn Bragg hosts the greatest radio programme ever produced, in podcast form since 2004.
Kotaku Split Screen. They can grate, but it's mostly enjoyable to listen to Jason Schreier and Kirk Hamilton talk about video games.
More or Less. Fact-checking the numbers and statistics thrown around by politicians and the media.
The New Statesman Podcast. A weekly view inside the House of Commons and the British government.
The New Yorker: Politics and More. My weekly dose of the car-crash that is American politics.
Pod Save America. My second weekly dose of the car-crash that is American politics. Can't. Look. Away.
Python Bytes. A weekly dispatch on new and interesting things in Python programming.
Talk Python to Me. Interviews with people doing exciting things with the Python programming language.
Talking Politics. Knowledgeable Cambridge dons talk about world politics.
Videogamer. Winsome view of video games from a British and Irish perspective.
Video games
In 2016, after almost a decade without video games, I bought a PlayStation 4 and picked up a controller again. In 2017 I played four games on Sony's console, three on the Nintendo Switch, and three on a Mac laptop (via Steam). It can be hard to find the thoughtful, spirit-enriching games in an industry filled with wretched cynicism and rampant commercialism; sometimes I succeeded, sometimes I failed.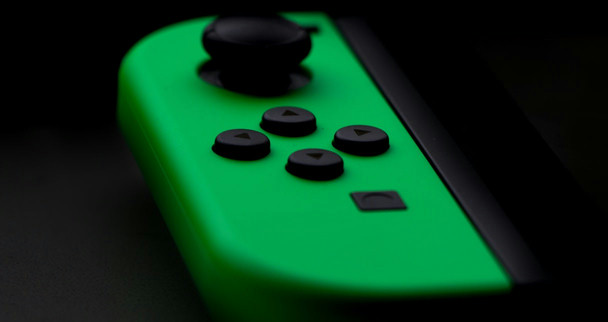 Journey (PlayStation 4, 2012).
Rocket League (Mac and Nintendo Switch, 2015). A modern-day online multiplayer version of one of my favourite games from my youth, Speedball 2.
Overcooked (PlayStation 4, 2016). Frantic food-based fun.
Thimbleweed Park (Mac, 2017). A point-and-click adventure just like you thought they used to be.
Far Cry 4 (PlayStation 4, 2014). A Western hero come to save backwards Asians from themselves. Great if you like killing people.
Shovel Knight: Treasure Trove (Mac, 2017). A platformer just like you thought they used to be.
Uncharted: The Lost Legacy (PlayStation 4, 2017). Spend time with charming, attractive people as they visit charming, attractive places. A great escape and a worthy end to the Uncharted series.
The Legend of Zelda: Breath of the Wild (Nintendo Switch, 2017). I'll admit it: when I first started playing the latest Zelda game, I didn't understand why everybody was so excited. But I persevered and now, forty hours in, I'm beginning to understand. Freedom sometimes takes some getting used to.
Sonic Mania (Nintendo Switch, 2017). Sonic just like you thought he used to be.
Film
If you only see one film this year … then you're probably a new parent
So said James Acaster. And after last going to the pictures in 2012, in 2017 I saw a single film at the cinema, Blade Runner 2049. A treat for the eyes and ears, and an enjoyable way to spend three hours despite its nonsensical plot and cynical use of women.
Music
After going almost the whole year without seeing any live music, I managed to squeeze three gigs in right at the end of December: Dan Deacon, Mogwai, and Sigur Rós, all as part of the Norður og Niður festival.
Internet
Assembled from my browser history, the websites I visited most through the year (most-visited first) were:
A fairly unsurprising list, although I was struck to see Twitter in the top ten. I'm not active there and I didn't think I read it that much. DuckDuckGo was my search engine of choice for the first half of the year, but ultimately it couldn't compete with Google. Hacker News is a guilty pleasure; think of it as a gossip forum for programmers.
On to communication. First, let the official record note that I am a terrible email correspondent, sometimes taking days before I read an email, and weeks before replying. Having said that, I sent 371 personal emails in 2017, and received 1,487. I sent a solitary (and uninteresting) message on Twitter in 2017, and, not having an account there, put nothing on Facebook. I did spend a fair amount of time on Slack with a small group of friends, though.
Employment
Last but not least, I had one paying job throughout the year as a programmer at Já. Among the interesting things I worked on are the National Registers API and an update to Já 360.