Access denied: using the Glasgow Subway by wheelchair
Maps
The subway can be the quickest way to get around a city. Unless you're in a wheelchair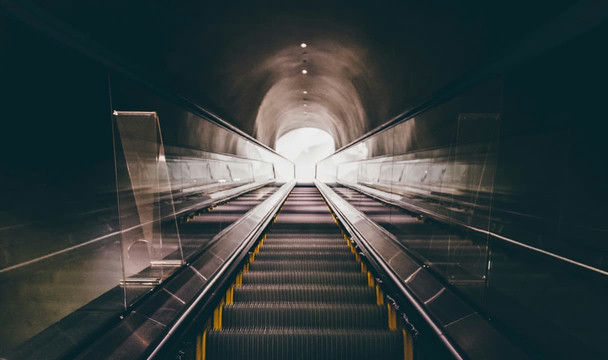 The small Scottish city of Stirling can sometimes feel like Edinburgh without the tourists. It even comes complete with a castle sitting high on a crag, mediaeval buildings surrounding it like children huddling around their mother's skirt.
The hill up to the castle is steep, but it's a lovely walk. Head up from the south along the Back Walk and you go through a small wood with views across the Forth Valley. A few years ago, when my eldest son was still in a pram, I took a walk with him up the path, sweating as I pushed him up the steep incline. I'd intended to walk to a coffee shop, but as I tried to turn off the path and into town I saw I couldn't: blocking the path was a car parked on double-yellow lines. If I'd have been on my own I could have squeezed through the small gap, but with a pram it was as if the street were barricaded by some impenetrable fortification.
And that was that. I could either continue on the steep hill that would take me in the wrong direction, or I could walk all the way back down and start again. You can imagine my language as I cursed at the nameless owner of the car.
Both my sons are now long past needing a pram and I can squeeze past parked cars again. I have my mobility back. But it's moments like that that make you appreciate how hard it can be for wheelchair users to get around modern cities. Sandwich boards on pavements, bins and vans obstructing lowered pavement edges, scaffolding covering pavements, lifts used as storage space; just some of the problems you might find as you navigate a city in a wheelchair.
Public transport can help, but it needs to be easily and consistently accessible without assistance. In September, the Guardian published a set of maps of subways around the world: two maps for each subway, one you'd recognise and one you wouldn't. The first shows the stations and the lines that connect them, the second only those stations that are accessible by wheelchair.
The difference is stark. In Paris, for example, only nine of 303 stations are fully accessible by wheelchair. London is better: 71 out of 270 stations have step-free access — although only 50 of those allow unassisted wheelchair access to the trains themselves.
Glasgow, a city I'm familiar with, was missing from the list. While the London Underground is by far the largest and most famous underground railway in the UK, it's not the only one. Glasgow's Subway, a single line that runs in a 10km loop around the city centre and the West End, has been running since 1896. It has fifteen stations; eight of those have been renovated in recent years while improvements to the other seven are planned soon. Surely that means accessibility will now be of the highest quality?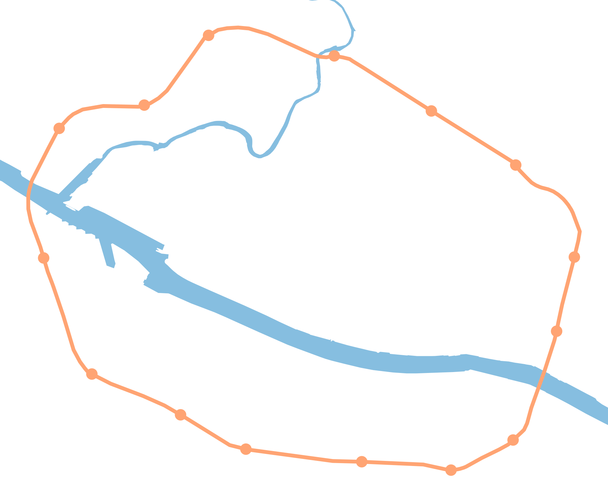 Not quite. There's no doubt accessibility has been improved — tactile maps, induction loops, iconographic signage, more accessible stairs — but wheelchair users are still poorly served. Just two stations, St Enoch and Govan, have lifts to the platforms. Another, Partick, has an escalator, but in the other twelve you must take the stairs to the platform. If you make it that far then the subway's owners, SPT, demand that you fold your wheelchair while you're on the train — a scandalous indignity that will continue until new rolling stock arrives in 2020.
If you're in a wheelchair, or pushing a pram, then unless you want to travel between Govan and St Enoch Glasgow's subway isn't much use to you.
It's an inevitability that, on an underground railway, you'll at some point have to go down to the train, and retrofitting lifts into small underground stations is a hard and unenviable task. But it does feel like, after a big revamp, the Glasgow Subway is letting down those residents of the city that want to ride the trains in their wheelchairs.